About Christina
Image by Cassie Sullivan Photography
I'm here to be a caring and colourful part of your special day!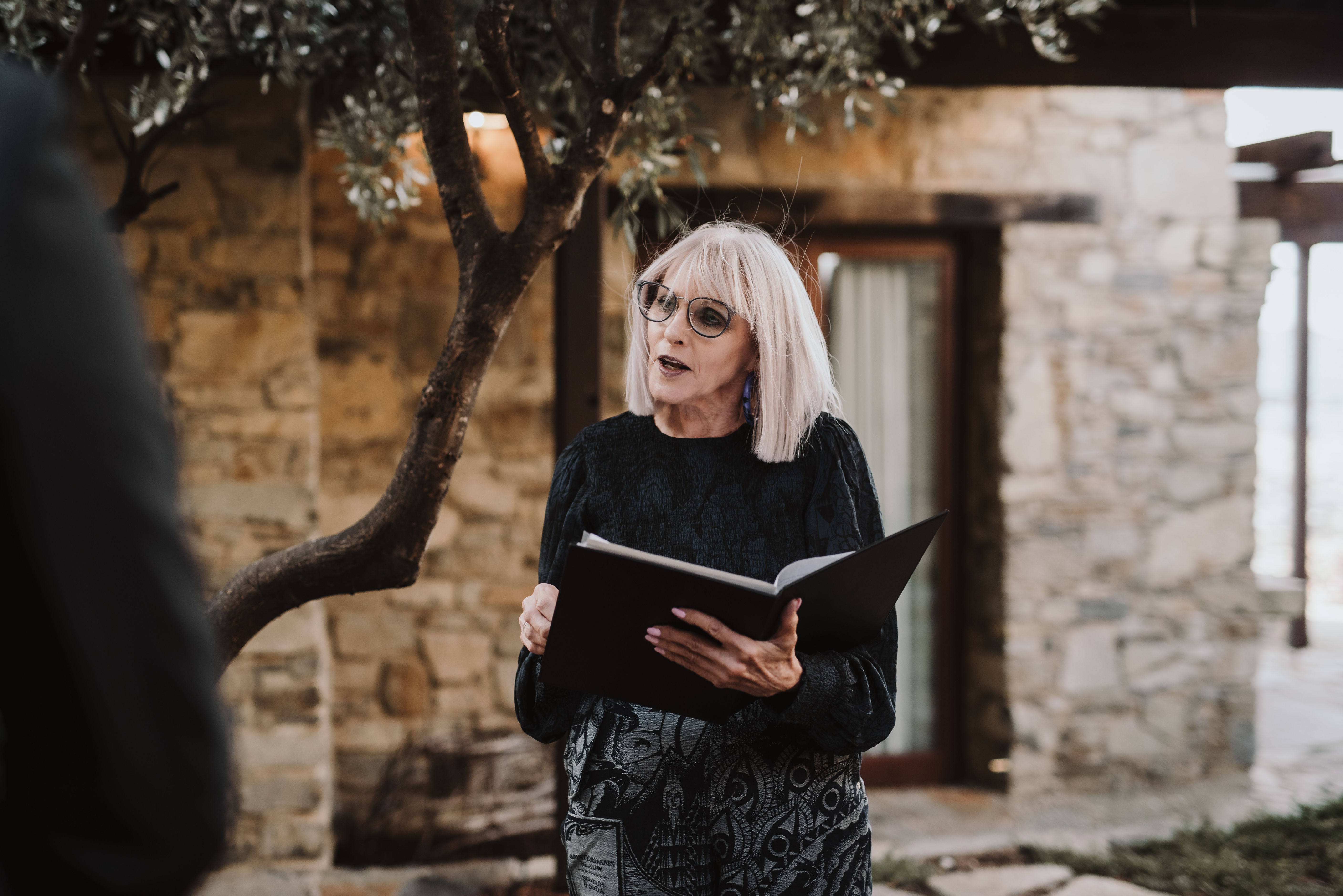 I have thought very carefully about the moment I decided to become a celebrant, and that moment came in April 2016.
It was the day my daughter was married, and my son walked her to her husband to be, looking out over the Tasman Sea, on a perfect Tasmanian east-coast autumn afternoon.
It was one of the happiest days of my life and it was in this moment that I began to understand the positive forces that ceremony can create in our lives, as we mark our most significant moments with friends and family.
Ceremony has the transformative capacity to elevate the ordinary so that it may become the extraordinary, and such was the day of my daughter's wedding.
I realised then that I had a unique voice, perspective and the requisite life experience to bring that joy to others as a celebrant.
And so, after leaving my full-time career at the University of Tasmania, I commenced my studies, and 6 months later, after some serious but pleasurable study, emerged as a fully qualified Civil Celebrant.
I would be honoured to be a part of the important ceremonial moments in your life.
Please contact me with any questions you may have or to speak to me about the ceremonies I can offer you