Fees
My fees for the remainder of 2023 are $950.00 and $1100.00 for 2024. For Elopements pricing, please contact me to discuss.
This includes:
An initial meeting to discuss your Ceremony and complete the Notice of Intended Marriage (NOIM).
As many additional meetings or correspondence as required.
If you are from interstate as many Zoom meeting's as necessary to get our legal paperwork completed electronically.
The creation of an original and personalised perfect ceremony that is de- signed specifically for you.
A rehearsal if you would like one.
The use of my PA system.
Assisting with resources such as writing your vows, exchange of ring ex- change words.
The provision of your Official Marriage Certificates (+$60.00) including a commemorative copy to take home on the day.
Administration of all legal documentation both before and after your ceremony.
Registration of your marriage with Births, Deaths and Marriages.
Travel fees may apply if your ceremony and rehearsal are further than 50km from Hobart.
A Perfect Wedding!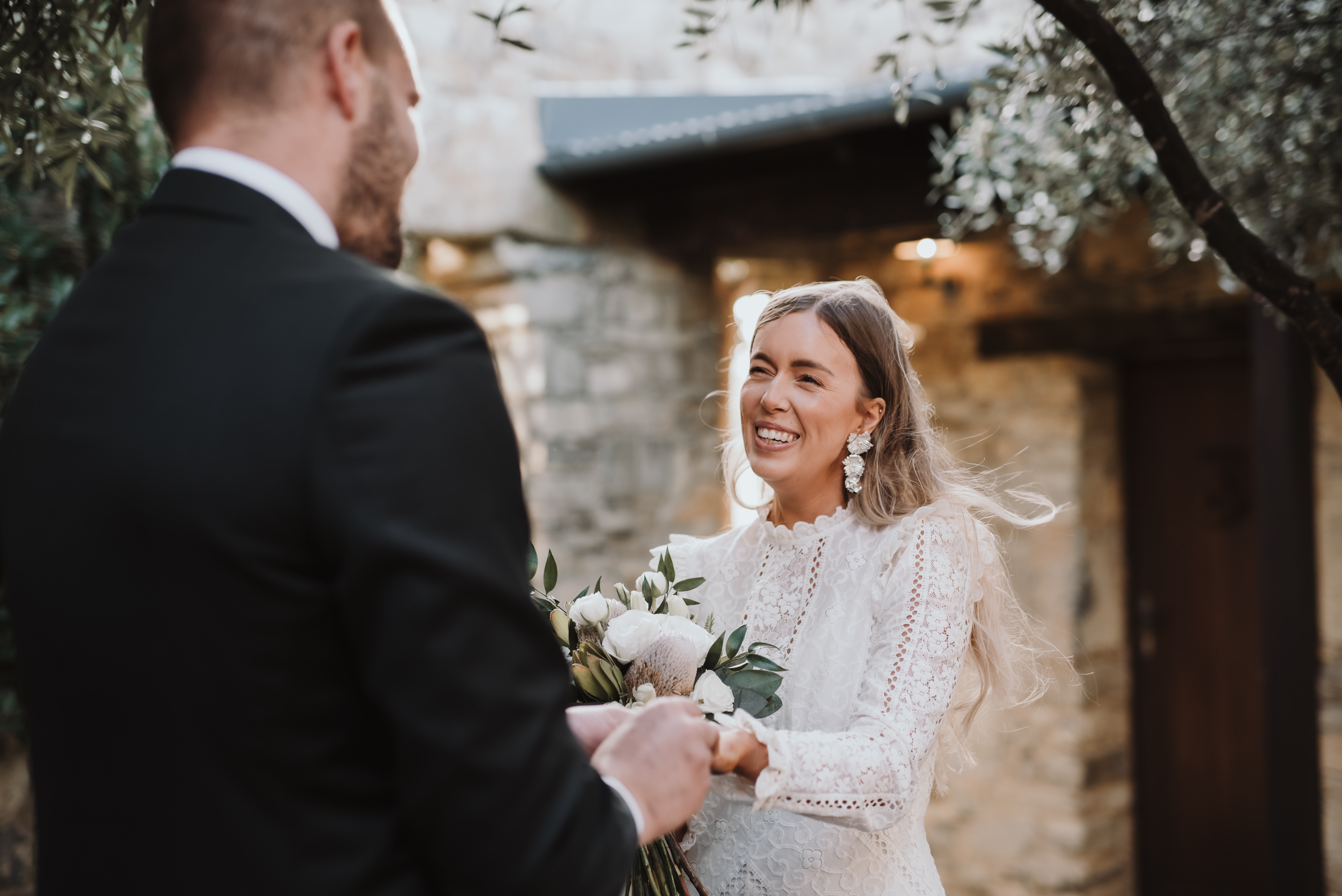 As a wedding celebrant, my aim is always to bear witness to your stories and your life histories as you share them with those you love. This is at the essence of my philosophy; you, your stories, your pledge to one another.
That is all you need to bring to the table, and I take care of everything else.
Ceremony for this woman is faith, humility, mischief, the everyday, the sublime, sexiness, great shoes, a nervous champagne, remembrance, tradition and laughter. Above all else we confront and accept one another as we are. Alive, living and in our own perfect colours. Rough edges and all.